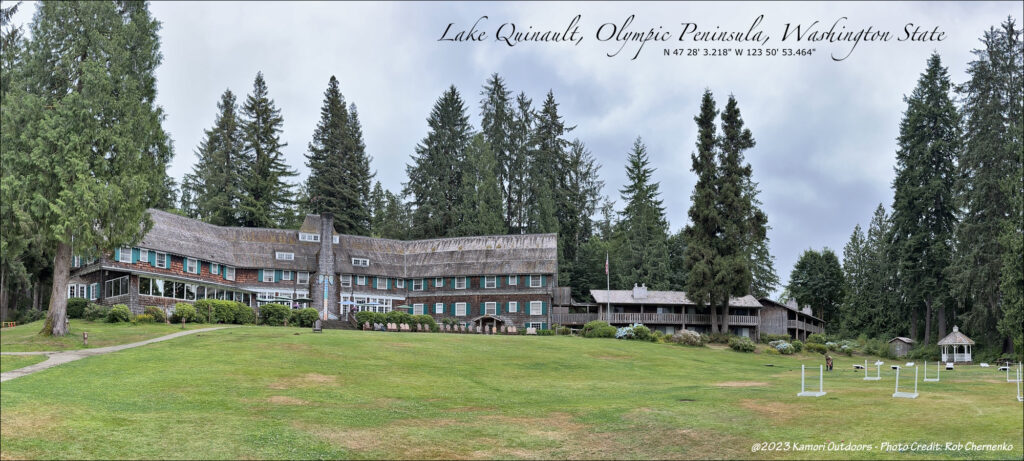 LAKE QUINAULT, OLYMPIC PENINSULA, WASHINGTON STATE (N 47 28′ 3.218″ W 123 50′ 53.464″)


Welcome to Lake Quinault Lodge: A Tranquil Retreat Amidst Olympic Peninsula's Beauty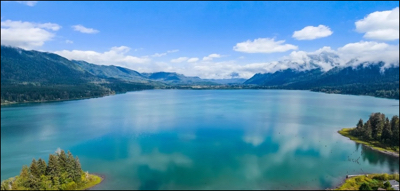 Nestled within the heart of the enchanting Olympic Peninsula, the Lake Quinault Lodge awaits to envelop you in its timeless charm and breathtaking surroundings. A picturesque haven nestled on the shores of the serene Lake Quinault, this historic lodge offers a sanctuary of tranquility, where nature's grandeur and rustic elegance come together to create an unforgettable escape.


Inviting Ambiance and Rustic Elegance:
As you step into the warm embrace of Lake Quinault Lodge, you'll be captivated by its inviting ambiance and rustic elegance. The cozy and well-appointed guest rooms offer a blend of modern comfort and classic lodge aesthetics, providing a perfect retreat after a day of exploring the nearby wonders of Olympic National Park. The lodge's rich history is reflected in its architecture and decor, adding a touch of nostalgia to your stay.


Breathtaking Natural Beauty:
Surrounded by the pristine wilderness of Olympic National Forest, Lake Quinault Lodge boasts unobstructed views of the tranquil lake and the lush forested hills that rise beyond. The landscape changes with the seasons, from vibrant wildflowers in spring to the rich hues of autumn foliage. Whether you're sipping coffee on the veranda or taking a leisurely stroll along the lakeshore, the stunning vistas will leave you in awe of Mother Nature's artistry.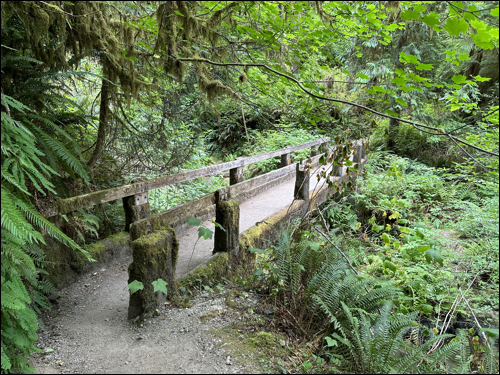 Outdoor Adventures and Activities:
Adventure enthusiasts will find themselves spoiled for choice with an array of outdoor activities right at their doorstep. Explore the nearby hiking trails that wind through ancient forests, leading to hidden waterfalls and panoramic viewpoints. Canoe or kayak across the calm waters of Lake Quinault, or embark on a guided nature tour to uncover the secrets of the surrounding ecosystems. For a more leisurely experience, simply indulge in lakeside picnics and birdwatching, immersing yourself in the symphony of nature.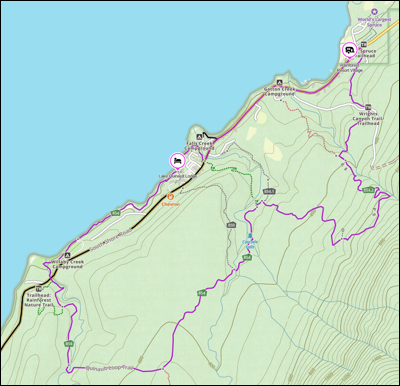 Dining Delights:
Lake Quinault Lodge offers culinary delights that tantalize the taste buds and satisfy the soul. The Roosevelt Dining Room, named after President Franklin D. Roosevelt who once visited, serves a delectable array of Pacific Northwest-inspired dishes prepared using locally sourced ingredients. Savor a sumptuous meal while taking in panoramic lake views, creating a truly memorable dining experience.


Conclusion:
Escape the hustle and bustle of everyday life and embark on a journey to Lake Quinault Lodge, where the wonders of Olympic Peninsula's natural beauty and the lodge's warm embrace promise an unforgettable retreat. Whether you seek outdoor adventures, peaceful relaxation, or a blend of both, Lake Quinault Lodge invites you to create cherished memories in an idyllic setting that feels like a world away from the ordinary.


Getting There from Seattle:
• Start in Seattle, WA.
• Head west on Madison St toward 4th Ave.
• Take the 1st right onto 5th Ave.
• Use any lane to turn slightly left onto Western Ave.
• Continue onto Elliott Ave W.
• Use the left 2 lanes to turn left onto W Mercer St.
• Continue onto Mercer St.
• Continue onto WA-99 N/Aurora Ave N.
• Merge onto WA-104 W via the ramp to Edmonds.
• Take the Edmonds/Kingston ferry from Edmonds to Kingston, WA.
• After getting off the ferry, head west on WA-104 W.
• Merge onto US-101 S via the ramp to Shelton.
• Continue on US-101 S for approximately 65 miles.
• Take the Lake Quinault Lodge exit and follow signs to the lodge.